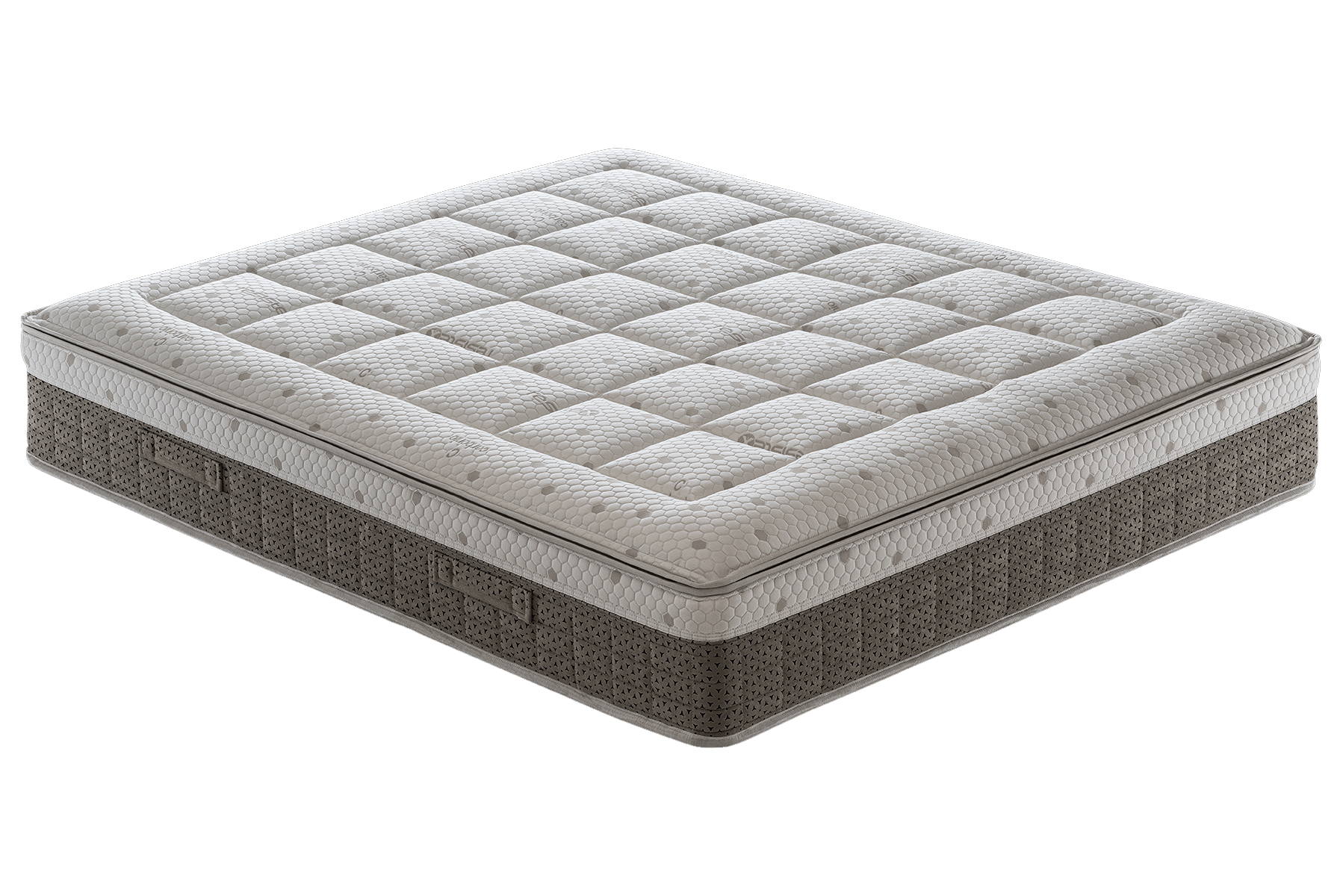 We are leaders in the pocket spring mattresses category.
This technology has a 

structure made up of springs each enclosed in a bag, which act independently of each other. This system allows each spring to compress or extend freely, without involving the adjacent springs, creating a

 

a mattress capable of following and supporting the different areas of the body in an extremely precise way strong>.

For over 25 years we have been producing mattresses with the utmost attention to every detail and great attention to technological innovation.
Pocket spring mattresses
Memory Foam mattresses
Orthopedic mattresses with traditional springs
Fireproof mattresses